From the designers of Michigan MC Numbers comes Indiana Boat Registration Number stickers. The stickers come in 10 colors and 10 fonts. The State of Indiana's boat registration number requirements (read more here) are very specific, and our numbers comply with all regulations – size, font, and letter spacing. Just remember to pick a color that contrasts with your boat's hull color. If your hull is white, black or blue numbers offer the required contrast.
Your 3 inch tall Illinois IL Registration stickers can be created with dashes or no-dashes.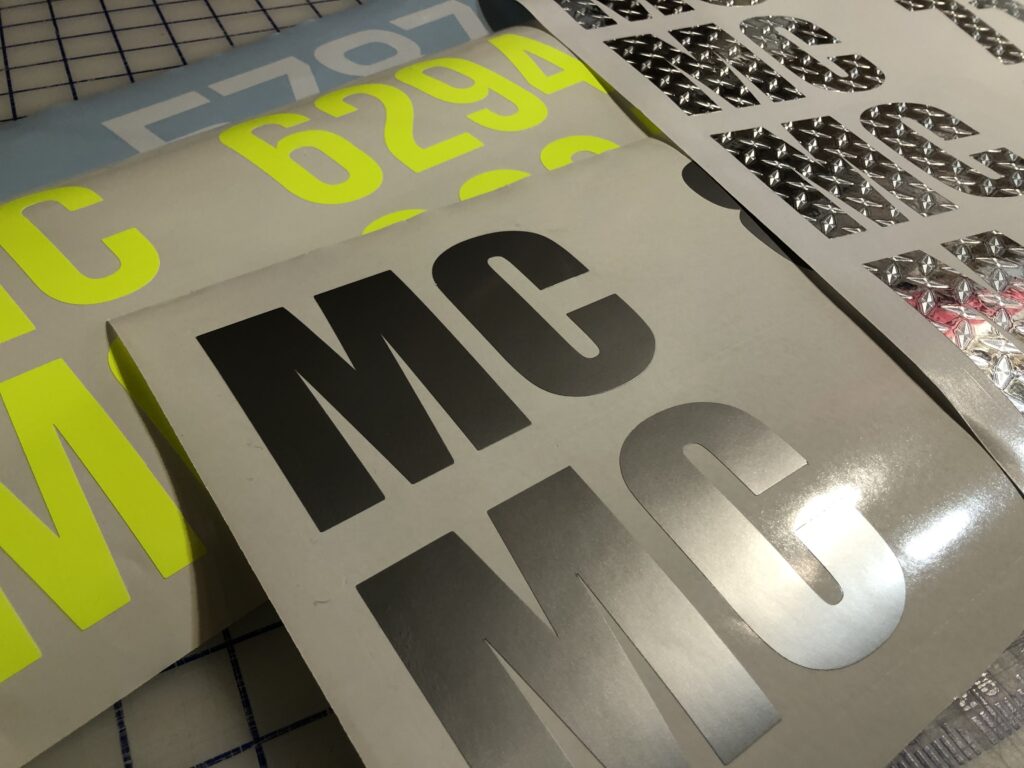 Select your color and font from the lists below, type into the order form exactly as you received them from the IN DNR, use dashes if you'd like to, and click add to cart. Then check out with our easy PayPal ordering system. Visa, MasterCard, American Express, Discover, PayPal, are accepted. Each set (one of the port side, one for the starboard side) is just $ 15.95 plus shipping ($0.95) and appropriate sales tax. You only need to order ONE set, and it will come with numbers for both the port and starboard sides of your boat.